Tire Replacement Service near Sacramento, CA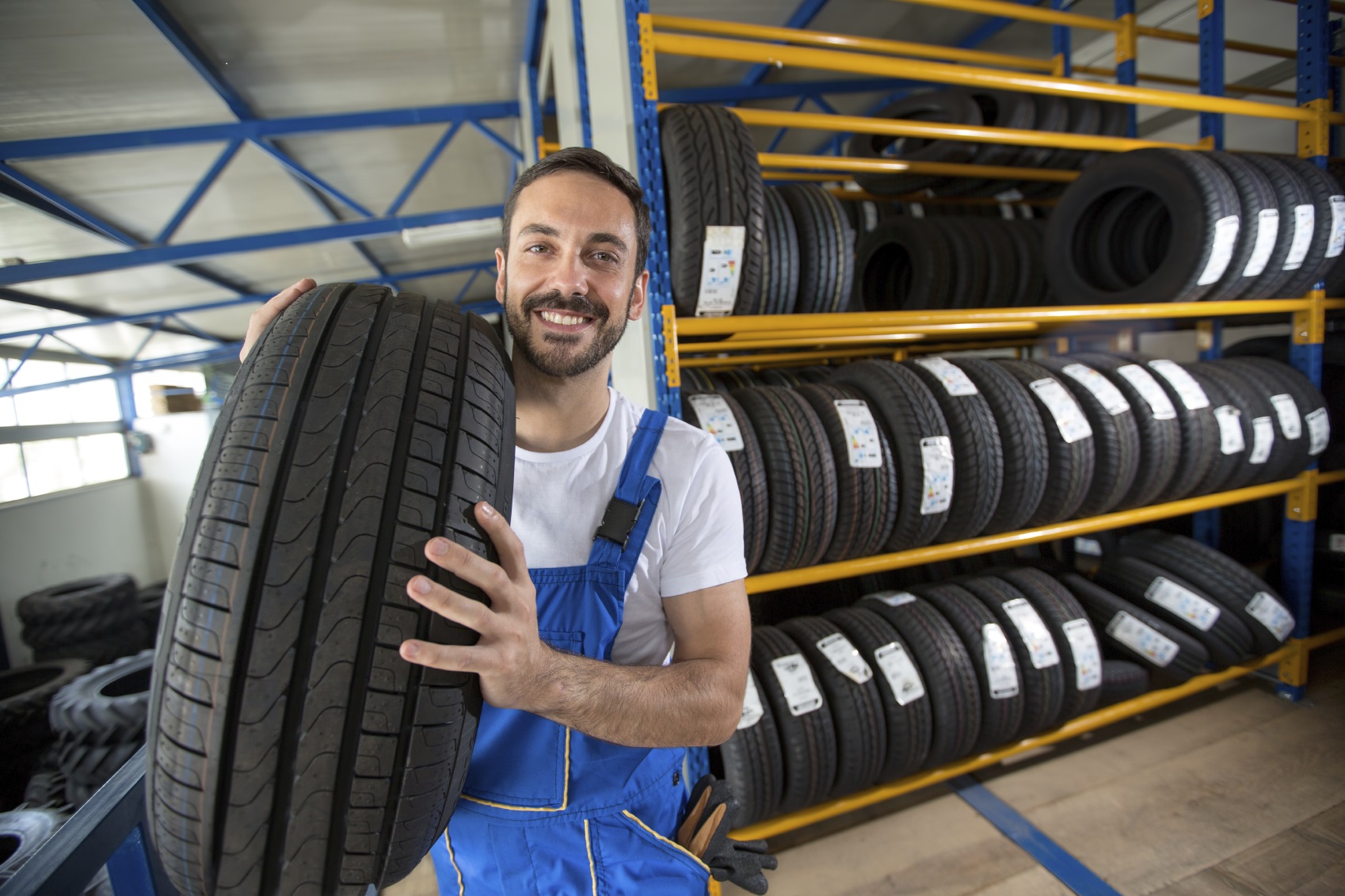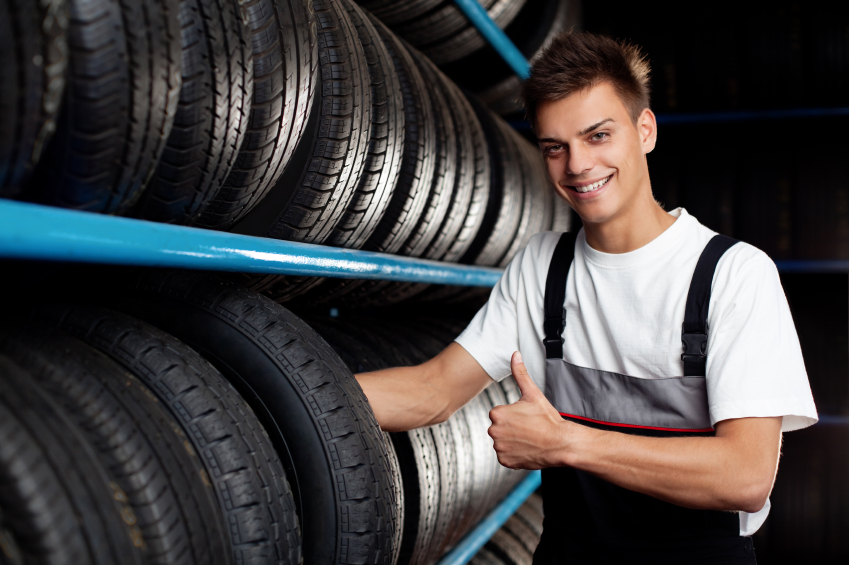 Do My Tires Need to Be Replaced?
Once you've successfully acquired the vehicle that feels perfect for you, you want to ensure that it stays that way for as long as possible! One of the ways to do this is to employ the assistance of Nissan of Elk Grove's Service Department. Today, we'd like to offer a friendly reminder that we'll perform tire replacements, so that your ride's performance continues to feel as flawless as the day your first drove it off the lot.
Tire Replacement
First and foremost, we want to say how important it is to make sure that you have functional tires. No matter how great your model is and how many built-in safety features you have, they won't matter if you can't maintain an optimal grip on the pavement beneath you. Luckily, it's quite easy to check if your tires have reached the end of their lifespan. All you have to do is take a penny with you and go to your vehicle. Insert it into the treads with Lincoln's head facing downward. If his head is covered by the rubber, your tires still have some life in them. If you can see his entire silhouette, yours have worn significantly and are no longer safe to drive on.
Scheduling Service
If you'd like to ensure that you never actually reach the point where your tires become unsafe, we would recommend having yours switched somewhere between 25,000 and 50,000 miles. As usual, you can check your owner's manual to see specific recommendations about how often you should change yours and even what tire type is optimal for your specific model. When it's time, you can use our Schedule an Appointment tool to ensure that you're seen right when you arrive at Nissan of Elk Grove. Or, just give us a call at 877-977-4850. We have convenient service hours, so we feel confident you can fit your visit into your busy day.
Service
Once you arrive at our service bay, one of our expert staff members will greet you and review the service procedure you want performed. Afterwards, we'll direct you to our lounge while we get to work elevating your vehicle and replacing the tires that have worn down. Since we already have your vehicle raised, it'll give us a good opportunity to check on your wheel alignment, oil levels, battery power, and other maintenance hotspots. If anything could use work, we'll make sure you're aware and you can choose how to proceed.
Keep yourself confident and happy behind the wheel by scheduling tire replacement service near Sacramento, CA, at Nissan of Elk Grove! You can find us at 8590 Laguna Grove Drive in Elk Grove, CA.
Nissan Service Hours
877-977-4850
| | |
| --- | --- |
| Monday | 7:00 am - 6:00 pm |
| Tuesday | 7:00 am - 6:00 pm |
| Wednesday | 7:00 am - 6:00 pm |
| Thursday | 7:00 am - 6:00 pm |
| Friday | 7:00 am - 6:00 pm |
| Saturday | 7:00 am - 6:00 pm |
| Sunday | Closed |
Testimonials
Jay Yu is an asset to Nissan of Elk Grove
6-8-2020
Working with Darian to purchase my car was an excellent experience.
6-7-2020
Excellent customer service.
6-6-2020
What really impressed me was the video of the service technician and that it was sent to me for my viewing shortly after my leav
6-6-2020
Darian was extremely helpful and he answered all of our questions.
6-5-2020
I am so happy with the customer service that I received.
6-5-2020
My service advisor (Jet) was great!
6-4-2020
Nice Surprise
4-10-2019
"...friendly staff and prices that couldn't be beat."
4-19-2019
"The whole team was great!"
12-8-2018
Easy Peasy.....,,,Nissan's Easy!
3-15-2016
Our First visit ever visit to Nissan of Elk Grove
3-15-2016
Love my Rogue
3-15-2016
Nissan of Elk Grove Car Buying Experience
3-15-2016
Terrific customer service
3-15-2016
Awesome experience
3-15-2016
Best dealership
3-15-2016
"good salesmanship"
12-10-2015
"The most Exceptional Dealership in the USA"
12-10-2015
"Great and respectful expeience. "
12-10-2015
Read More