Why Replace Your Car Battery at Nissan of Elk Grove?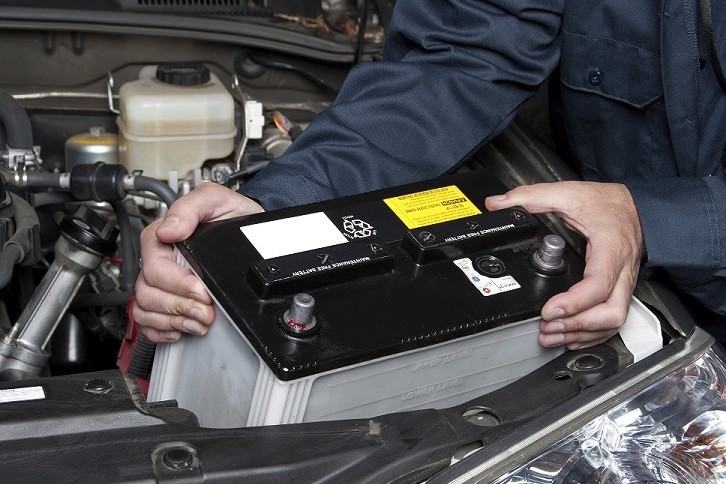 Although there are plenty of places to go when your car needs a new battery, the Service Department at Nissan of Elk Grove is here to tell you why you should consider visiting us first. In addition to our everyday value and team of certified experts, we also boast competitive protection plans and generous warranties, so come and get the full scoop today! We're open six days a week Monday through Saturday.
Signs of Aging
Before we dive into what sets us apart from the rest, we'd like to impart some helpful tips about car batteries. Rather than waiting until your car, truck, or SUV fails to start, you should be on the lookout for these indications of an aging power source. The first thing you'll likely notice is your engine taking longer than usual to fire up after you turn the key in the ignition. Typically, this points to a battery that's running low on electricity. Additionally, you might also find that your interior lights are dimmer than normally. In order to stay on top of things, we recommend physically inspecting the battery's condition every now and then to confirm that the wires and casing aren't showing signs of damage.
Exclusive Benefits
Once you confirm that you're due for a new battery, head over to see us. Our OEM Nissan batteries come with a 7-year warranty, meaning that you'll be covered for up to 84 months in the event that something goes wrong. Moreover, these components have a 2-year, full-replacement guarantee! Our technicians understand that your Nissan requires both top-notch care and high-quality parts, so we aim to do everything in our power to keep your model's electrical systems operating properly. Finally, if you're not quite sure if your vehicle is ready for a replacement, you can swing by for a 15-minute battery test to determine its condition.
Pay Us a Visit!
When you choose to make Nissan of Elk Grove your preferred source for automotive maintenance, you'll benefit in a variety of different ways. Even if you're just visiting us for battery care, we'll still give you a complimentary fluid top-off. If you're in a rush but need to have some routine maintenance performed, be sure to ask about our Nissan Express Service! In addition to examining the battery, we'll also change your oil, rotate your tires, and check your cabin air filter in a timely manner. Feel free to give us a call for a full breakdown of all that you stand to gain by working with us.
So, why replace your car battery at Nissan at Elk Grove? By bringing your vehicle to us, you'll benefit from our warranty-backed components, expert advice and installation, and a wealth of additional advantages that you'll be hard-pressed to find elsewhere.
Nissan Service Hours
877-977-4850
| | |
| --- | --- |
| Monday | 7:00 am - 6:00 pm |
| Tuesday | 7:00 am - 6:00 pm |
| Wednesday | 7:00 am - 6:00 pm |
| Thursday | 7:00 am - 6:00 pm |
| Friday | 7:00 am - 6:00 pm |
| Saturday | 7:00 am - 4:00 pm |
| Sunday | Closed |
Testimonials
Nice Surprise
4-10-2019
"...friendly staff and prices that couldn't be beat."
4-19-2019
"The whole team was great!"
12-8-2018
Easy Peasy.....,,,Nissan's Easy!
3-15-2016
Our First visit ever visit to Nissan of Elk Grove
3-15-2016
Love my Rogue
3-15-2016
Nissan of Elk Grove Car Buying Experience
3-15-2016
Terrific customer service
3-15-2016
Awesome experience
3-15-2016
Best dealership
3-15-2016
"good salesmanship"
12-10-2015
"The most Exceptional Dealership in the USA"
12-10-2015
"Great and respectful expeience. "
12-10-2015
"great experience "
12-10-2015
"Nissan Altima 2015"
12-9-2015
"Great place to buy your cars!"
12-9-2015
"Best experience ever!"
12-9-2015
"2015 Rogue"
12-9-2015
"Positive Sales Experience "
12-9-2015
"Greatest experience ever!"
12-9-2015
Read More