Best Family SUV
With thousands of vehicles to choose from, in this day and age it's become a difficult task to find the perfect model for your needs. The truth is that there isn't a catch-all model that achieves in every category and lifestyle. While a lamborghini might be the perfect car for a young bachelor with bottomless pockets, it would pale in comparison to a family in need of a sport utility vehicle with proven design and safety features like cargo space and blind spot monitoring.
In 2019, we truly believe the best family car in the market is the Nissan Rogue.
Just looking at the sheer numbers, there's a reason why this mid-sized SUV ranks as one of the top 3 best selling SUVs in the United States by Business Insider. The Nissan Rogue is a strong choice for active singles and couples, but the 2019 Rogue excels in the garage of a small family (think families with 1-3 young children). Now, you're likely wondering why that is, and rightfully so. The purchase of a vehicle is no small commitment, so we'll take this time to outline the top features that make the Nissan Rogue the best SUV for your family.
Safety is a top priority, as it should be, and the 2019 Rogue makes this evident. With technology constantly improving, modern SUVs like the Rogue have seen a plethora of advancements in safety. With a high resolution around-view backup camera, it has never been easier to confirm an empty driveway or to safely navigate congested parking lots. Blindpot photo. Blindspot detection works as a safety net when merging, alerting you of cars in adjacent lanes while you're juggling the kids in the back. If your blinker isn't on, a Lane Departure Warning will let you know when you're merging unintentionally, and if it becomes hazardous the Rogue will automatically correct your drift back into your lane for you. And if the time ever comes where you are on the verge of an accident with a car slowing or stopping in front of you, the Forward Collision Emergency Braking System will stop your car automatically to avoid a potentially dangerous accident.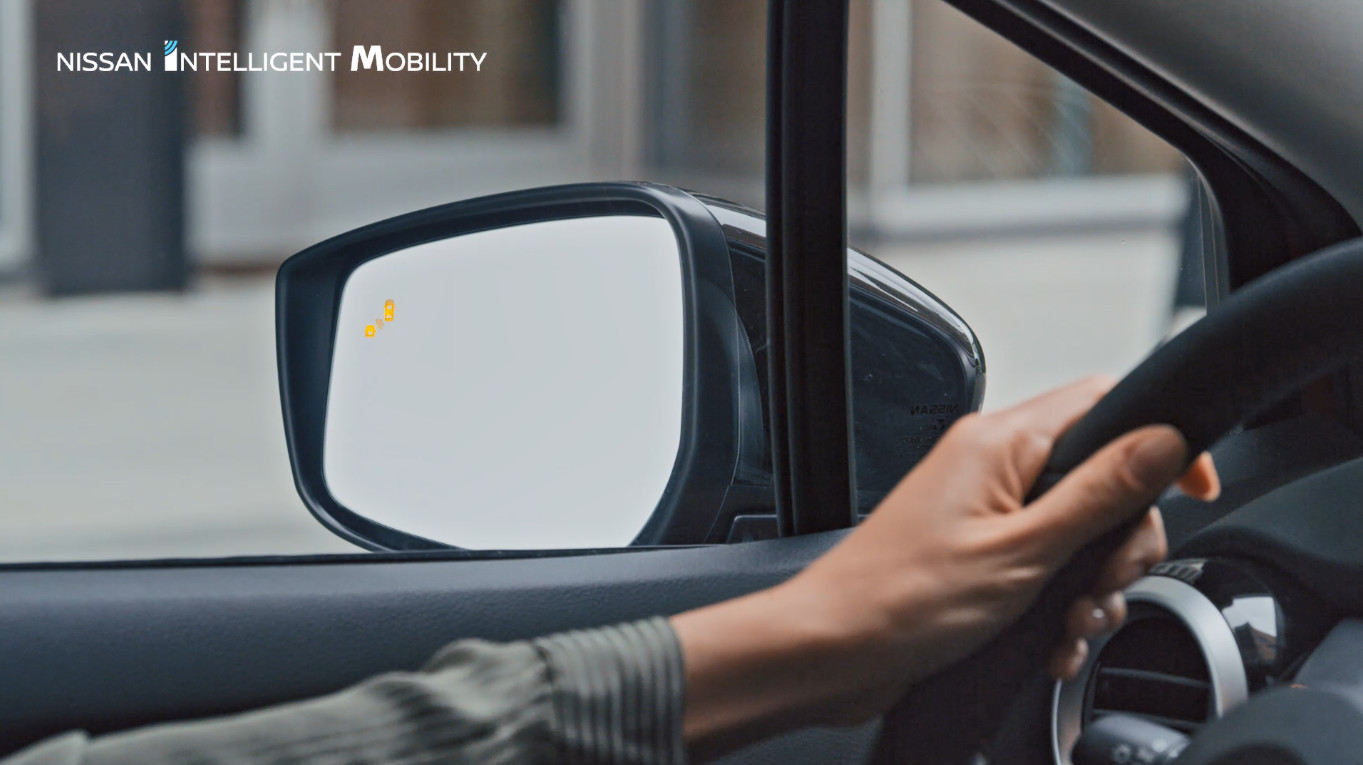 .
In addition to the suite of available safety features, the Rogue is full of design decisions focusing on quality-of-life and family ease. The Nissan Rogue boasts NASA inspired "Zero Gravity" seats, which are ergonomically designed to avoid pressure points for more comfortable commutes and road trips. That means a relaxing ride for the parents up front and the kids in the back, which in the long run keeps your kids calmer and you more relaxed during those long drives. With its raised back seats, this SUV also provides kids in the back with a better view of the road, doing a fantastic job in reducing motion/car sickness during the drive. This family SUV can also tow up to 1,100 pounds, opening the door to amazing excursions with a camper or boat trailer. However, you don't need to be towing a trailer to have plenty of room for your storage in the Nissan Rogue. The cargo space is more than accommodating for a month's worth of groceries or a baby stroller for days out. The cargo area also features a configurable storage setup with what is referred to as "Drive and Hide." Now, you can hide valuables from prying eyes, and keep your Christmas gifts safe while you're in the middle of your romantic dinner at your favorite restaurant.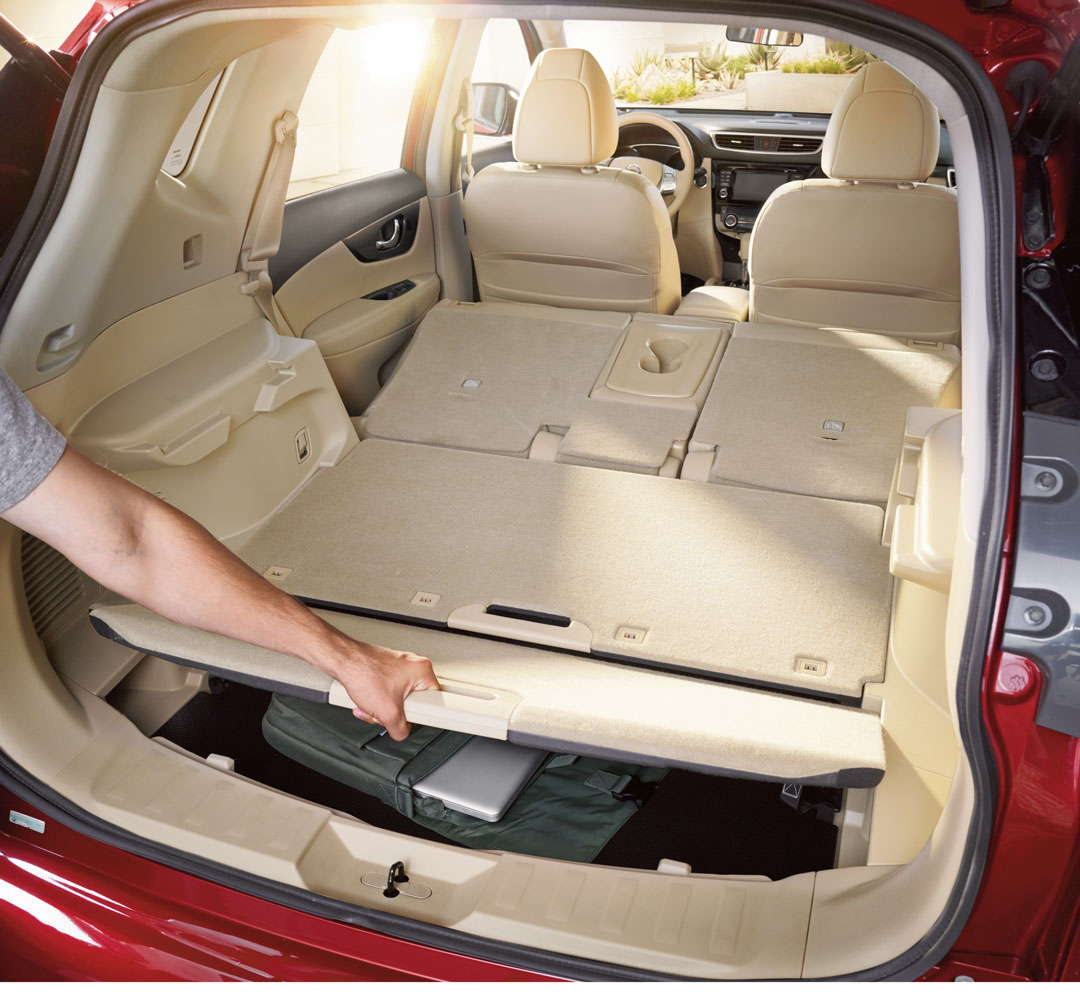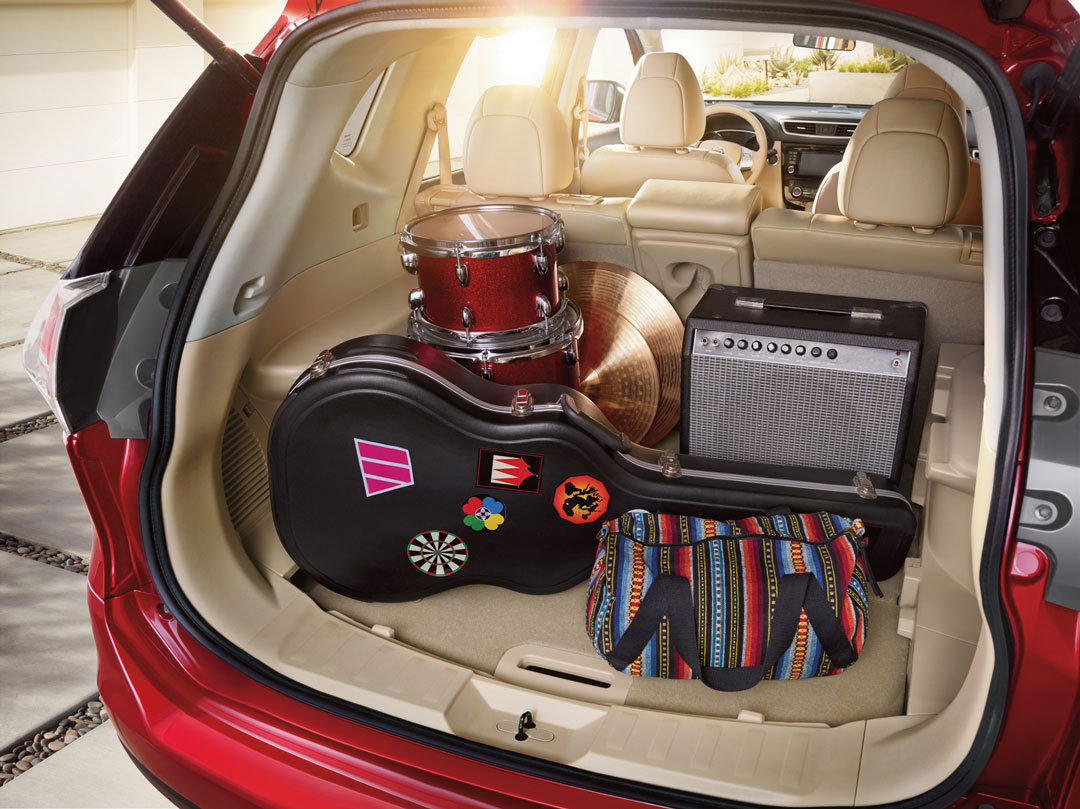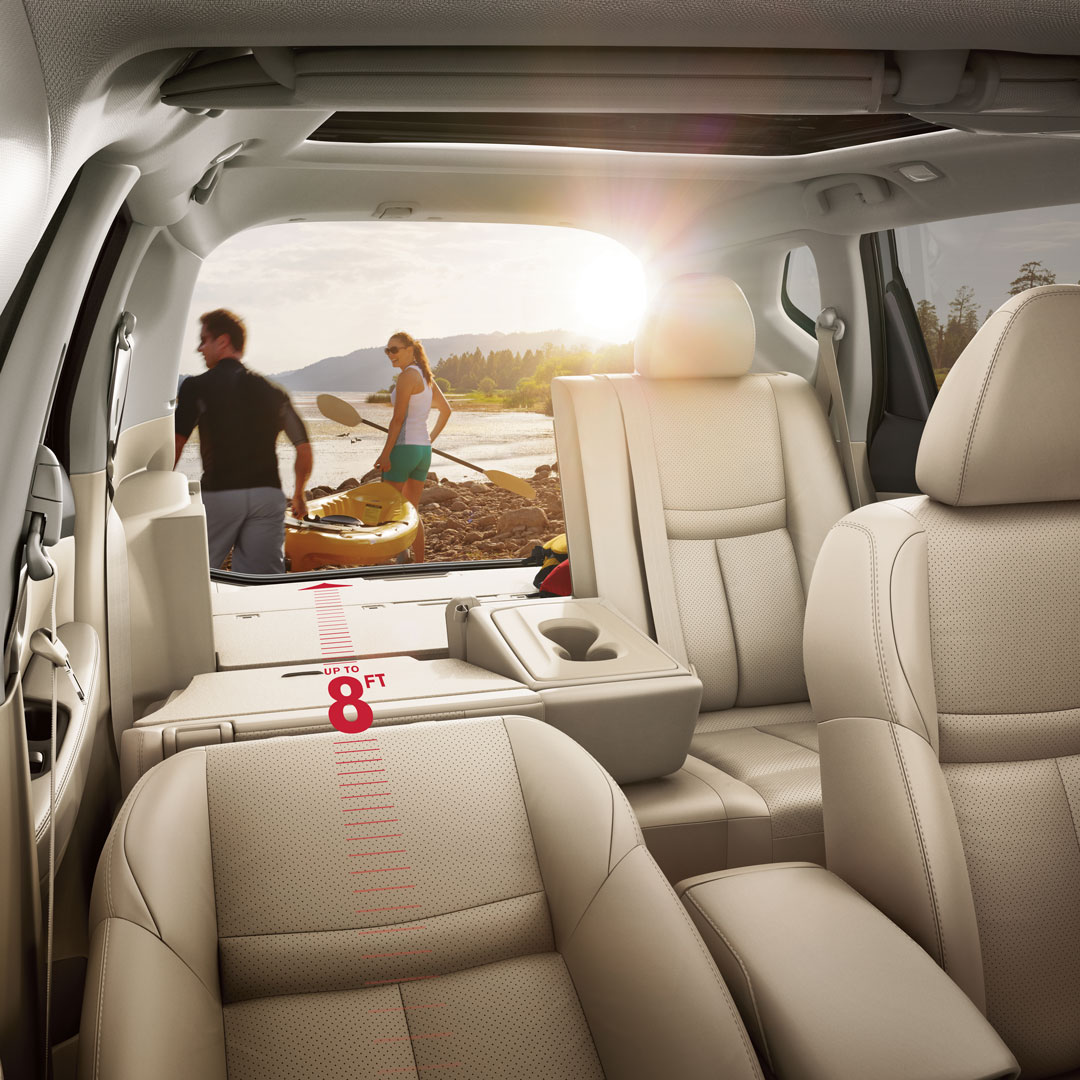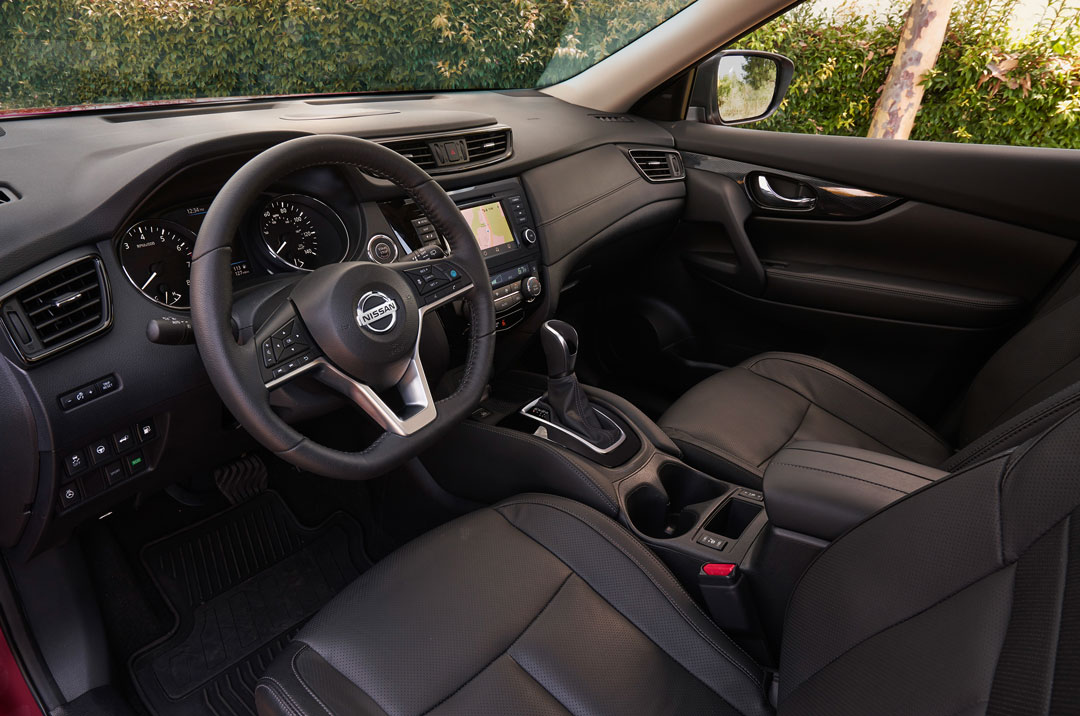 We could talk all day about the capabilities of this Nissan Rogue SUV, but we'd like to cover just one more feature of the Rogue: Apple CarPlay/Android Auto. If you aren't familiar with Apple CarPlay (and its Android counterpart), we highly recommend spending the time to learn about it. Essentially, it is a new level of connectivity with your phone as you plug it in to your car through USB. The car's infotainment system becomes an extension of your phone, bringing your Apple/Google Maps or Waze straight to the monitor along with audio apps such as Spotify, Apple Music, or even Audible so you can finally put a dent in that ever growing book list! From navigation to improved phone calls with caller ID, your phone and car meld into an easily accessible control panel with touch screen capabilities. Apple CarPlay is standard on the Rogue family SUV, which means no matter which trim level you may decide on, you will have it installed.
With it's safety, design and technology, the Nissan Rogue has proven its focus on family life and in its current iteration, we believe the Nissan Rogue truly is the best family car in 2019