Drive for Five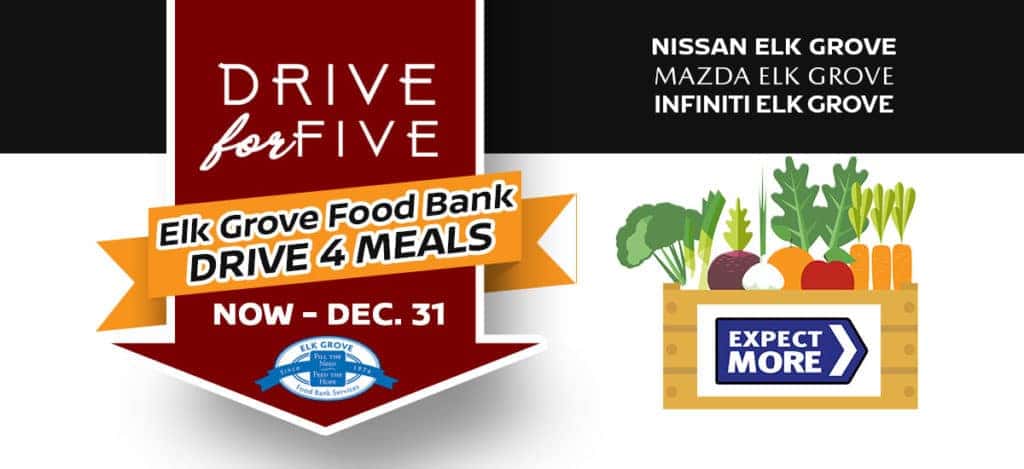 Each year during the holidays the ForAnyAuto Group Elk Grove dealerships and Quick Lube come together to raise funds for the Elk Grove Food Bank. On our 12th year of giving, we've decided to donate Meals in this time of need! John Driebe and our team members truly believe that no one should go hungry, especially during the holidays. The cause is so great and it's easy for you to help. All we ask is when you are here for service, parts or sales, you let us replace your current license plate frames with our 888-ELK GROVE frames. In just a matter of minutes, it's that simple!
Help us get to our goal of donating 15,000 meals.
For each license plate frame we change, we will donate 15 meals. That's right, for letting us swap both your frames we will donate 30 meals to the Elk Grove Food Bank.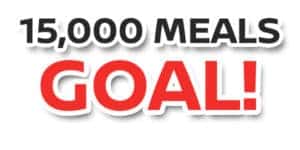 About The Elk Grove Food Bank:
Elk Grove Food Bank Service operates one emergency feeding program, seven senior mobile distribution programs, and a home delivery program for the medically fragile housebound to help meet unmet needs among the most vulnerable populations. The Food Bank also serve a student pantry at Cosumnes River College. EGFBS strives to increase nutritional foods such as produce, dairy, grains and meat through the following programs:
For More Info Visit: http://www.elkgrovefoodbank.org/