Tires for Sale in Elk Grove, CA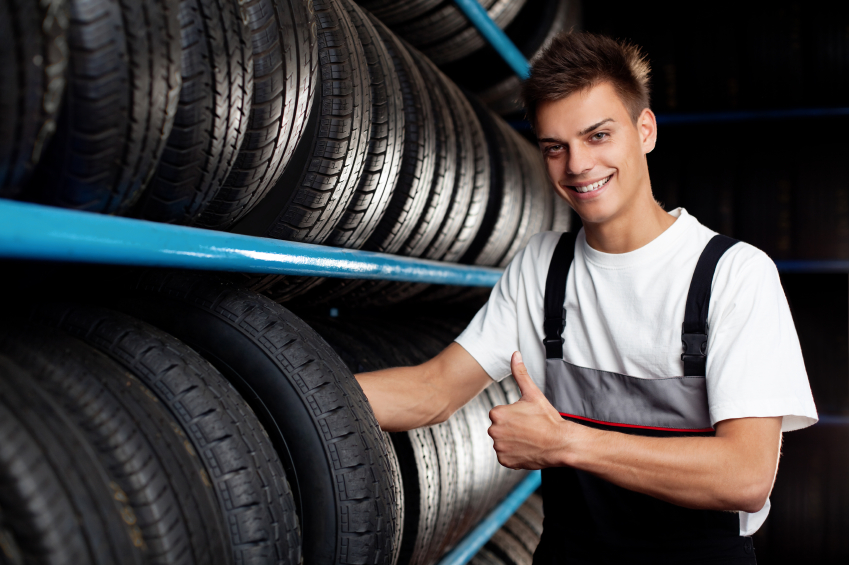 If you're in need of new tires, you've come to the right place! Here at Nissan of Elk Grove, we offer a fine array of tire types and brands to suit vehicles of all kinds, ranging from all-season and summer to Bridgestone and Goodyear. Get in touch with us today to learn more!
At our dealership, we have a state-of-the-art Service Department committed to you. Our staff is filled with the brightest technicians in the area, and will do whatever they can to ensure a safe ride. Their expertise in the field provides our customers with the peace of mind they look for, as they'll outfit your vehicle with the best-suited tires for optimal performance. If you have any questions at all, feel free to utilize our convenient Ask a Tech tool found right here on our site. Whether you have a question about the current condition of your tires, or what the best set would be for your ride, one of our mechanics will get back to your inquiry in no time at all.
Here at Nissan of Elk Grove, we greatly value our customers and their business. Because of this, we provide consistent specials throughout the month to help defray the cost of your service. In fact, now is the best time to buy new tires at our service center. When you buy three tires, you'll get the fourth one for just $1. This offer is good until 04/30/17, so don't miss out! Along with this, if you come across a competitor that boasts a better price, we have no problem matching it, as we implement a 30-day Tire Price Assurance*. We only want the best for you, and we will do everything in our power to prove that.
If you're unsure of whether or not you may need new tires, we can help. There are a few tell-tale signs that indicate your tire or tires have seen better days, and that it's time to bring it in for a thorough inspection. While driving, you may experience vibration or rough handling if your tires are in a less-than-ideal condition. You can also visually inspect them. Keep on the lookout for uneven wear, shallow tread, foreign objects, such as rocks or nails, and damaged areas. If you notice anything of the sort, it's recommended you make an appointment with our Service Department promptly.
Unfortunately, there is no golden rule letting you know when your tires will need to be replaced. There are several indications that affect the overall quality of them, such as varying climate, road conditions, driving habits, and overall age. If you've had the same set of tires on your vehicle for five years, we suggest bringing your ride in once a year from then on for an inspection to ensure proper condition and performance. It's important to keep up with regular maintenance to sustain longevity, such as rotations and alignments, as well as perform routine checks at least once a month.
Contact us at Nissan of Elk Grove if you're in the market for tires for sale in Elk Grove, CA. Outfit your vehicle with a new set of high-quality, dependable tires in our Tire Center as soon as today! We can be reached at (877) 977-4850.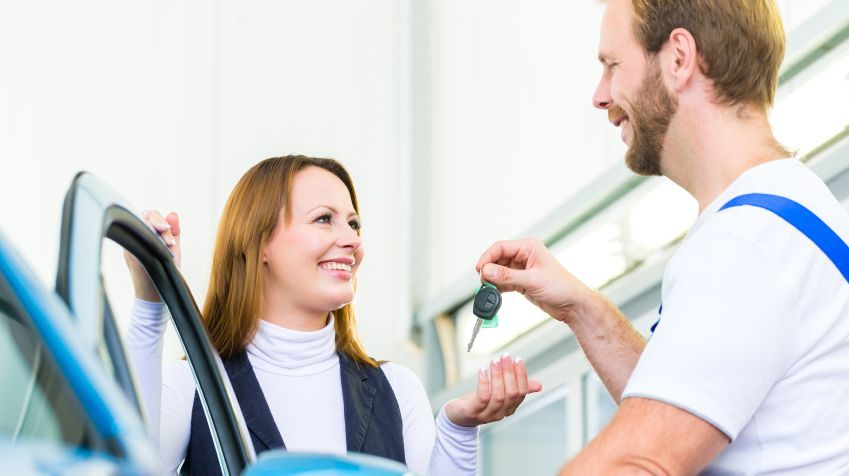 Nissan Service Hours
877-977-4850
| | |
| --- | --- |
| Monday | 7:00 am - 6:00 pm |
| Tuesday | 7:00 am - 6:00 pm |
| Wednesday | 7:00 am - 6:00 pm |
| Thursday | 7:00 am - 6:00 pm |
| Friday | 7:00 am - 6:00 pm |
| Saturday | 7:00 am - 4:00 pm |
| Sunday | Closed |
Testimonials
Nice Surprise
4-10-2019
"...friendly staff and prices that couldn't be beat."
4-19-2019
"The whole team was great!"
12-8-2018
Easy Peasy.....,,,Nissan's Easy!
3-15-2016
Our First visit ever visit to Nissan of Elk Grove
3-15-2016
Love my Rogue
3-15-2016
Nissan of Elk Grove Car Buying Experience
3-15-2016
Terrific customer service
3-15-2016
Awesome experience
3-15-2016
Best dealership
3-15-2016
"good salesmanship"
12-10-2015
"The most Exceptional Dealership in the USA"
12-10-2015
"Great and respectful expeience. "
12-10-2015
"great experience "
12-10-2015
"Nissan Altima 2015"
12-9-2015
"Great place to buy your cars!"
12-9-2015
"Best experience ever!"
12-9-2015
"2015 Rogue"
12-9-2015
"Positive Sales Experience "
12-9-2015
"Greatest experience ever!"
12-9-2015
Read More
*Some exclusions may apply.