Commercial Vehicles for Sale near Sacramento, CA
Nissan's NV200 compact and NV1500, NV2500, NV3500 full-sized cargo vans are perfect for your small business!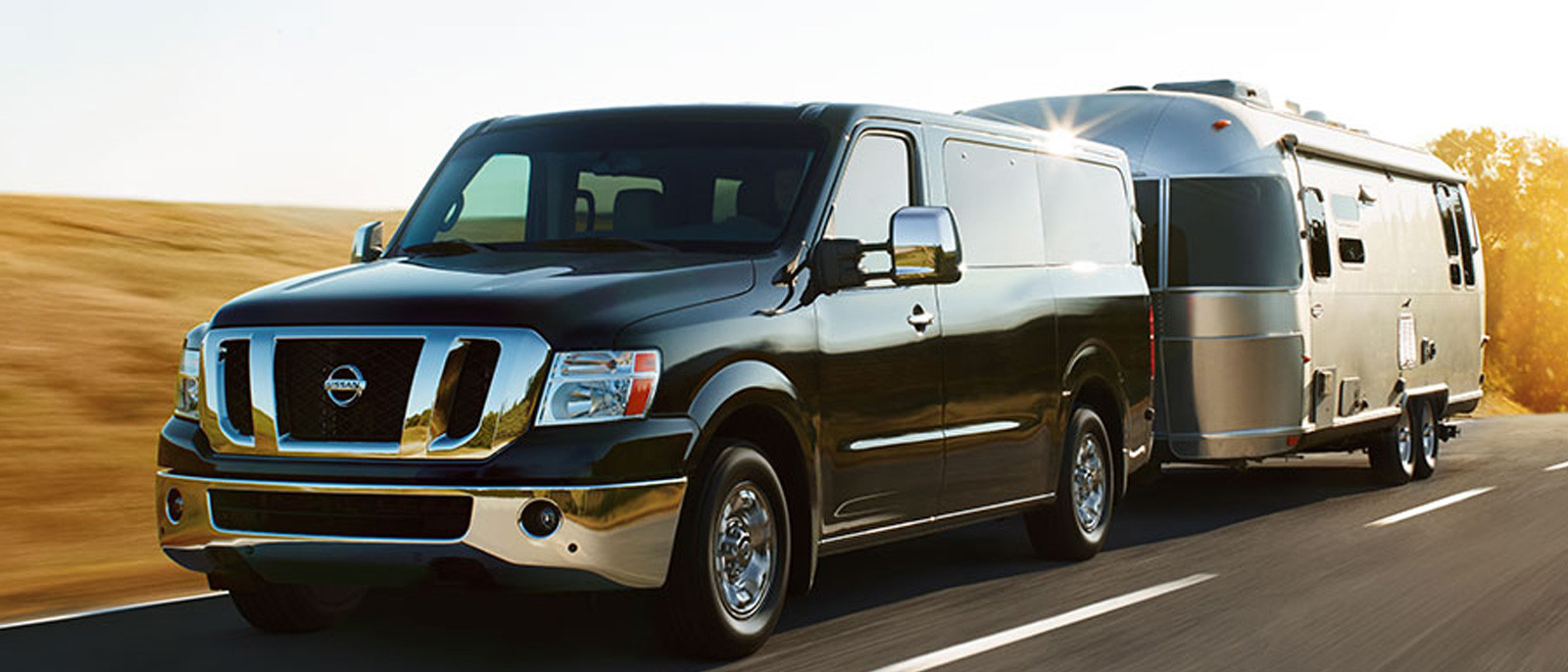 The full-size cargo van segment has been overwhelmingly dominated by domestic brands, which Ford and Chevy garnering 95% of sales. Nissan's commercial vehicles for sale near Sacramento, CA, have every intention to change that. With its economical and customizable 2016 NV, Nissan is a true contender in the full-size cargo van segment.
Road trips and moves don't have to be the uncomfortable thing they are currently. The Nissan NV has taken on an interesting design with a front end that mimics the Titan XD more than other cargo vans. The elongated hood-style allows for more comfort for the driver and front passenger, offering more legroom. That, coupled with the supportive seats, makes for a pleasurable experience, no matter what you're doing. We'll get to the business end of this cargo van in a moment, but there has to be some love given to the amount of available storage to stash small items. The center councole can swallow up a generous amount, including valuables because it also locks. On the higher trims, there's a handy pull-out drawer under the driver seat.
Okay, we all know the most important part of these commercial vehicles for sale near Sacramento, CA, is the back end, where the cargo actually goes. The 2016 NV comes in two different sizes, the low-roof and the high-roof version. The low-roof offers up 234 cubic feet of space and the high-roof gets 323 cubic feet. The doors are designed to make getting people and cargo in and out with as little fuss possible. Door openings are wide and the rear ones use magnetic catches to keep them open. Nissan knows that the people who want a cargo van like the NV have working needs, so the walls are vertical and there are built-in attachment points for things like equipment racks and workbenches.
Click through the video gallery below to learn more about the NV series of vans by Nissan!
Tour the full NV Lineup with Nissan insider Dean Bowman
The 2016 NV is available in three different models, the 1500, 2500, and the 3500. The NV 1500 comes in two trims, the S and SV, while the 2500 and 3500 have a third available trim, the SL, and the option of a high-roof. If you're needing a real heavy-duty cargo van, a properly equipped NV 3500 has a maximum tow rating of 9,500 pounds1 and a payload capacity of 4,022 pounds2.
Nissan's commercial vehicles for sale near Sacramento, CA, mean business and aren't shy about showing it. They're equipped to carry a basketball team to their state finals and to haul around boxes for that friend of a friend who's moving. So get on down to Nissan of Elk Grove and become the most popular person in your friend group – especially when they need cargo hauled.